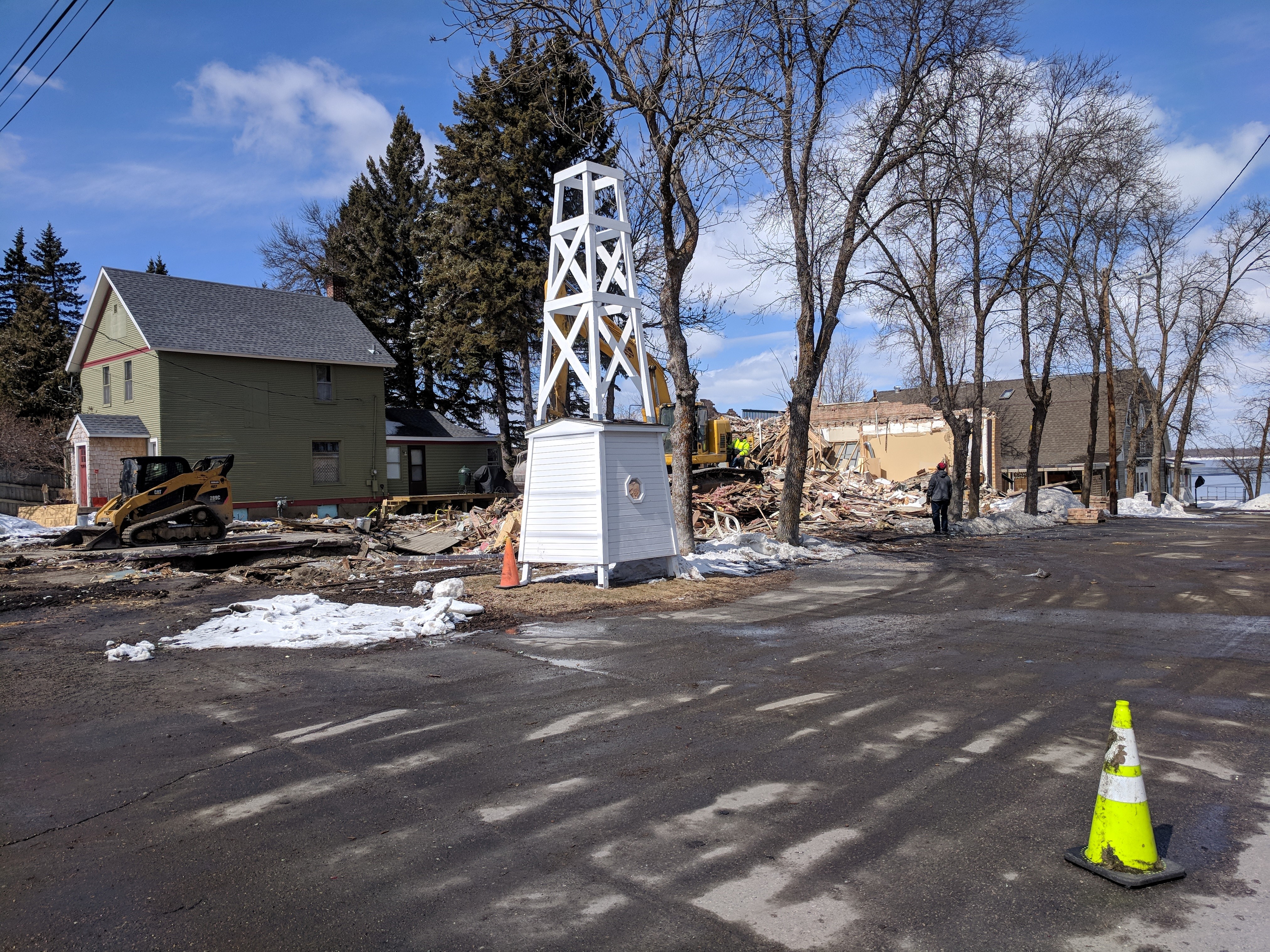 Although the craft beer craze has caused the advent of brewhouses and taprooms across much of Minnesota, the micro distillery boom has lagged a bit behind. As with most offerings in Minnesota, Twin Cities residents tend to get the first opportunity to check out new business trends first, and those who live in smaller towns away from metropolitan areas generally have to wait their turns. Such is true with the micro distillery popularity.
So as demolition and construction have begun on the infrastructure of Cantilever Bridge Distillery on the shores of Rainy Lake in Ranier, along with the potential addition of up to eighteen hotel rooms and an in-house restaurant, this project has certainly become the talk of the town -- and the entire Borderland Area. Ranier has not seen so much change in the lifetimes of many local residents. And for some, they wish it would remain that way.
But Rainy Lake is a somewhat untapped gem that could not hold off opportunity forever. And so, the creation of one of the few micro distilleries in outer Minnesota on its shores will attract many new people to the area that may never have come here otherwise. Parking will be more difficult, traffic will be heavier, and real estate values on the lake may increase due to the fact that some of these newcomers will fall in love with the area and not want to leave.
Ranier enjoys a long history of local color, with no shortage of personalities that have stood out through the ages in this relatively unknown hamlet. They are the basis of many stories that have been tossed back and forth at Ranier Liquor and the local post office, mainly because there was not much else new to discuss around here.
With the recent additions of Loony's Brew, Rainy Lake Grill, and now the development surrounding Cantilever Bridge Distillery, conversations -- and the locations where they take place -- will no doubt be changing.